Sunday, November 24, 2019 12:00 AM
Founder, Marina "Maria" Carbajal interviews Dr. Lydia Gonzalez- Dross, Creator Global Women Christian Chamber of Commerce Embassy! Click on podcast above!!
---
Tuesday, November 12, 2019 12:00 AM
A woman from the US has served as an example of strength and inspiration after climbing the ranks at her workplace. Photo: WBRZ Source: UGC
---
Friday, November 8, 2019 12:00 AM
Source: BY KTAR.COM NOVEMBER 8, 2019 AT 10:00 AM
---
Monday, October 28, 2019 4:10 PM
Written by Warren Mass
The report quoted Rohit Arora, CEO of Biz2Credit, who oversaw the research.
"Latino-owned businesses have grown 31.6% since 2012, and our research finds that revenues of Latino-owned companies jumped 23% from 2017-18," said Arora, "Cost management is a challenge for young and growing firms, which can factor into the dip in credit scores. Latino businesses are thriving and expanding, and they help contribute to the overall strength of the U.S. economy."
---
Thursday, October 24, 2019 12:00 AM
Photo taken by Sharon McCutcheon



Source: LifeSiteNews.com
PETITION: Support Dad and Texas Governor's bid to save 7-year-old boy from being turned into girl #ProtectJamesYounger
---
Saturday, October 12, 2019 12:00 AM
SIGN THE PETITION
This petition will serve as a symbol of that moral outcry. It will wake up the nation and galvanize the national conscience to end the scourge of abortion in America. It will declare that as a people, we do not accept the compromise that leads to the unnecessary death of millions of innocent babies.
The Moral Outcry operates under the non-profit umbrella of The Justice Foundation. Your personal data will not be shared or sold to any other organization. As a signer of the petition, your name will be shared with the U.S. Supreme Court.
---
Thursday, October 10, 2019 12:00 AM
CRISIS AND DISASTER RESPONSE

When victims of war, poverty, disasters, disease, and famine cry out for help, Samaritan's Purse is often the first to answer. We specialize in meeting critical needs in the world's most troubled regions, often working through ministry partners already on the scene of a crisis. In the U.S., we quickly mobilize staff and volunteers to provide emergency aid when hurricanes, tornadoes, and other storms strike.
---
Friday, October 4, 2019 12:00 AM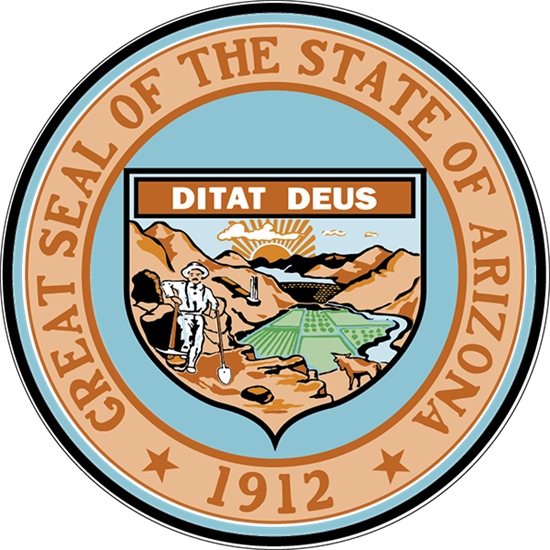 Reps. Finchem and Barto Welcome New State Director of Arizona Legislative Prayer Caucus
STATE CAPITOL, PHOENIX – Representatives Mark Finchem (R-11) and Nancy Barto (R15) today announced that Dr. Lydia Gonzalez-DRoss will serve as Arizona Director of the Congressional Prayer Caucus Foundation.
Dr. Gonzalez-DRoss is the creator of the Global Women Christian Chamber of Commerce Embassy and serves as the National Hispanic Director to the United States Prayer Council.
"We are excited to see a person with such breadth of knowledge and depth of experience...
You can reach Rev Dr. Lydia Gonzalez-DRoss at lydia@arizonaprayercaucus.com
---
Wednesday, September 25, 2019 6:28 PM
Opportunity Zone Upcoming Webinar
Coalition of Leaders United National Webinar
Opportunity Zone Conference Call held weekly: For more information about Opportunity Zone, please sign up here! Time 12 EST Every Tuesday 30 Min, led by White House Liaison.
Conference Call Number:
(857)232-0159 Access Code: 549611
Sept 16 2109 Webinar Opportunity "Preparing Your Organization For Grants and Other Funds" Value $50 with Code (9PB2K6CB) you pay $15.00 7PM EST
---
Tuesday, September 24, 2019 12:00 AM
Preparing Your Organization for Grants and other Funds
Click link to register:
https://coalitionofleadersunited.com/shop/
Sign up for Webinar Training on Thursday, September 26, 2019 @ 7:00 pm est. Register Today!
Use special coupon code for discount (9PB2K6CB) and only pay $15
---
Thursday, September 19, 2019 12:00 AM
Dr. Lydia Gonzalez DRoss, USA Delegate for ATTES,will be speaking in Ghana Africa February 2020
---
Sunday, September 15, 2019 10:08 PM
As a friendly reminder, comments are DUE TOMORROW, Monday, September 16 COB for The U.S. Department of Labor's Proposed Rule Clarifying Civil Rights Protections for Religious Organizations. Thank you also to those who have submitted comments and statements of support. To make your voice heard on this proposed rule, please see the below information:

Make Your Voice Heard by Submitting Comments:
Below is the press release on The U.S. Department of Labor's Proposed Rule Clarifying Civil Right Protections for Religious Organizations. You can submit a comment on this proposed rule by clicking HERE and finding the bright GREEN button in the top right hand corner of the webpage that says, "SUBMIT A FORMAL COMMENT." Let us know if you submit a comment.
---
Saturday, September 14, 2019 12:00 AM
August 26, 2109 New York: Founder of I Change Nations and World Civility Leader Ambassador Dr. Clyde Rivers, appointed as International Director of OPAD for Civility and Honor Programs. By the UN.
Dr.Lydia Gonzalez-DRoss serves as Chief Adviser of Hispanic Division I Change Nations.
---
Friday, August 30, 2019 12:29 AM
President of US Women Christian Chamber of Commerce invited to do a invocation at a speaking engagement held for US Senator Martha McSally.
Credit: VIDEO Producer:
Michelle Candelaria
Broadcast Your Brand
MC@CTS10.com
602-283-2599
---
Thursday, July 4, 2019 1:53 PM
Happy Birthday America
---
Saturday, June 15, 2019 12:00 AM
Watch
---
Monday, May 27, 2019 2:48 PM
Statement From Faith Leaders Regarding Special Day of Prayer
---
Wednesday, May 22, 2019 12:00 AM
Ambassadora, Dr. Lydia Gonzalez-DRoss, se siente honrado de ser uno de los oradores principales en el AFRICAN PORT HUB de Global, compartiendo plataformas con los Presidentes, muchos Delegados Africanos y Embajadores Globales. También visitaré Kenia, Etiopía y Mujeres Evangélicas en la Conferencia de Gloria de Ministerio en Tanzania para una conferencia de gloria con Teresa Leiva y otros. Ministraremos a los funcionarios electos en las nuevas áreas de desarrollo de África, eliminando la pobreza y fortaleciendo las reformas económicas. Así que ayúdeme a enviarme a África donando o formando parte de la Embajada de la Cámara de Comercio de Mujeres Cristianas de los Estados Unidos. Se necesita equipo de oración. Ven y únete a nosotros en África y forma parte de mi equipo. GUARDE LA FECHA 13-15 de noviembre, Ghana 201913-15 de noviembre, Ghana
---
Tuesday, May 21, 2019 12:00 AM
Salem Communications, along with Phoenix sister-stations Faith Talk 1360AM KPXQ and The Patriot 960AM KKNT welcomes Family Values Radio 1010AM KXXT to our growing family!!

Family Values Radio 1010AM KXXT is Christian and Family-friendly Talk Radio throughout the Greater Phoenix Metro area and beyond. Preaching and teaching along with family-friendly, clean secular conservative programming with the intent to reach our listeners with God's Good News as well as informational, educational and inspirational programming that supports and encourages positive family values.

Get all of the inspiration you need to tackle those tough issues in your life every day, right here on Family Values Radio. Listen to live broadcasts throughout your day at work, while driving in your car, or digitally stream any of our shows at any time by going to our Listen Live link.
---
Sunday, May 19, 2019 12:53 PM
WATB host Dr. June interviews Dr. Lydia Gonzalez-DRoss, creator of US Women Christian Chamber of Commerce.
---
Saturday, May 11, 2019 3:36 PM
US Women Christian Chamber of Commerce Congratulates Graduates of the West Point First Class African American Women
---
Friday, April 26, 2019 5:08 PM
Apostle Dr Lydia Gonzalez-DRoss,
US National Hispanic Prayer Director/
US National Prayer Council
#apostledrlydiagonzalezdross
---
Thursday, April 18, 2019 12:00 AM
You can register here.(Eventbrite) The event is free and open to all.
---
Monday, April 1, 2019 9:58 PM
Press Release
April 1, 2019
Washington, D.C
Sanctity for All Life
US Women Christian Chamber of Commerce
www.uswccc.com
president@uswccc.com
202-664-7720
Re:Bring the Born-Alive Abortion Survivors Protection Act to a vote on the House floor.
---
Tuesday, March 26, 2019 11:37 AM
Alert!! Christian Businesses under attack!! Call Your Congressman: H.R. 5, the Equality Act. Religion exemption under attack!
President Dr. Lydia Gonzalez-Dross, US Women Christian Chamber of Commerce and subsidiaries, joins forces with Intercessors for America by informing USWCCC members and christian businesses ,regardless of denomination, to act now!
Please contact your representative in Congress about H.R. 5, the Equality Act.

By considering sexual orientation to be the same protected class as "race," H.R. 5 would expand the application of the equal opportunity and anti-discrimination laws to anyone claiming to be gay or a different gender identity. No longer would the free exercise of religion allow business owners to do business in a way that follows their faith–these exemptions will not be valid after HR5.
This resolution must be stopped!
You can read more about this bill on IFA Headline Prayer. Click HERE to read more about this bill.
We urge you to send a message to your representative in Congress. Click through to send a message. Click the link below to log in and send your message:
Write to your congressman here!
The National US Women Christian Chamber of Commerce is devoted to pray for your business, for protection, for liberty of freedom of religion expression and for your family.
####
---
Monday, March 25, 2019 12:00 AM
The same day Sotoudeh was sentenced, the UN investigator on human rights in Iran held up her case as a sign of the country's increasingly brutal oppression of those who defend the rights of women. "Worrying patterns of intimidation, arrest, prosecution, and ill-treatment of human rights defenders, lawyers, and labor rights activists signal an increasingly severe state response," he said.
---
Friday, March 8, 2019 10:53 PM
USWCCC Celebrations International Women's Day!
USWCCC President, Dr Lydia Gonzalez -DRoss, presents Jennifer S. Korn, Deputy Assistant to the POTUS and Deputy Director for the office of Public Liaison, presented today in Washington D.C. In celebration of "International Women's Day" the USWCCC First Annual Woman of Excellence Global Award!
---
Monday, February 25, 2019 9:47 PM
Dr. Lydia Gonzalez DRoss receives 3rd year re-appointment as Chief Adviser to the President, Dr. Clyde Rivers. (read appointment letter below)
---
Sunday, February 17, 2019 12:00 AM
"I am so very proud to announce our Ambassador for the U.S.A Dr. Lydia Gonzalez DRoss . Dr DRoss is the CEO US Women Christian Chamber of Commerce. As Latin Ambassador Dr. Lydia is recognized for her work in foreign affairs and government ministry. She is an author, global speaker and a Commissioned Apostle! She has been awarded more than 50 prestigious global and national awards for her humanitarian and civic work. Thank you for joining our mission to create a Safer World For Children
" hashtag#latin hashtag#music hashtag#ministries hashtag#GGA hashtag#worldwide hashtag#humanitarian hashtag#mybodyismybody hashtag#childabuseprevention hashtag#teaching hashtag#schools hashtag#music hashtag#safeguardingchildren
---
Sunday, December 23, 2018 12:00 AM
Founder and COO of the USWCCC, Dr. Lydia Gonzalez-D'Ross, receives the FAAVM appointment as the International Ambassador of Women Affairs
---
Friday, November 30, 2018 12:00 AM
This Christmas season, consider shopping at "Mary Gospel" apparel. https://marygospel.com/.
---
Thursday, November 29, 2018 5:32 PM
Pastor, Jatasha will be hosting USWCCC at our
Empowerment Resource Page
, She is the founder of "Afternoon Nuggets" programs that can also be viewed on Youtube.
---
Monday, November 26, 2018 12:00 AM
Lew Bayer, CEO of Civility Experts Inc. is a compelling public speaker, and a 16- time published author - most recently of the exciting new bestselling book "Power of One" and 2-time international bestselling business book "The 30% Solution - How Civility At Work Increases Retention, Engagement, and Profitability".

Lew is also privileged to work with, and support, 389 affiliates representing 46 countries around the world as the CEO- Civility Experts Inc. In addition, Lew is Co-founder of the Golden Rule Civility Global Initiative, the Global Liaison for the International Civility Trainers' Consortium, President -Center for Organizational Cultural Competence.; Volunteer Executive Director of the National Civility Center, owner of Propriety Publishing, and Founder of the In Good Company Etiquette Academy Franchise Group. Lew is a professional corporate trainer, an accredited intercultural communications facilitator, Essential Skills Practitioner, Instructor in Social Justice at MITT, Faculty at Canadian Management Center and Distance Faculty at National Center for Cultural Competence at Georgetown University.
USWCCC is proud partner of Founder Dr. Clyde Rivers, World Civilty and their affiliations with Dr. Lewena Bayer, an internationally as the leading expert on civility in the workplace. 2019 is going to be great year for women!
---
Sunday, November 25, 2018 8:43 AM
USWCCC spoke in Washington D.C last summer at the African Global International Trade Summer and will be speaking in Africa 2019. USWCCC President Dr. Lydia Gonzalez-DRoss met ALPHA President and instantly we became partners, to improve the quality of life for all humankind!
---
Friday, November 23, 2018 12:00 AM
Migrants, Human Rights, and the Armed Forces of the Americas An analysis on the humanitarian crisis in Venezuela
---
Thursday, November 1, 2018 12:00 AM
FB Brazil GOV Page: Brazil and South Africa sign document for audiovisual co-productions between the two countries. Projects produced under the agreement will have shared copyright. The Brazilian audiovisual industry already has bilateral cooperation agreements with India and China. Source:
---
Tuesday, October 16, 2018 12:00 AM
Source: CBN
"The government can't force its employees to get its permission before they engage in free speech. It also can't fire them for exercising that First Amendment freedom, causing them to lose both their freedom and their livelihoods," said ADF Senior Counsel Kevin Theriot in a press release. "We are very pleased that the city is compensating Chief Cochran as it should, and we hope this will serve as a deterrent to any government that would trample upon the constitutionally protected freedoms of its public servants."
---
Friday, September 7, 2018 12:00 AM
---
Sunday, September 2, 2018 12:00 AM
Dr. Lydia Gonzalez-D'Ross is humbled to receive the Global Hispanic Diplomat Global Ambassador Award on behalf of the US Hispanic Women Christian Chamber of Commerce today.
---
Saturday, September 1, 2018 12:54 AM
The founder and president of US Hispanic Women Christian Chamber of Commerce, Dr. Lydia Gonzalez-D'Ross, was honored among many national leaders, invited to the White House call last week, regarding the president appointment to the SCOTUS, Judge Brett Kavanuagh.
---
Tuesday, April 24, 2018 5:04 PM
It was an honor and privileged to have worked with the US Congressman House Representative Jim Bridenstine as he spearheads NASA. Oklahoma will truly miss him! ~ TULSA GOP D1 Elected State Committeewoman-Dr. Lydia Gonzalez-Dross.
---
Monday, April 16, 2018 12:00 AM
---
Thursday, January 11, 2018 12:00 AM
Source: Libertad.org
El informe del empleo en Estados Unidos del mes de diciembre 2017 revela el éxito de la política de la administración Trump. Estas cifras de diciembre muestran una tendencia positiva. De promedio, se crearon más de 200,000 empleos cada mes durante los últimos tres meses, mientras que la tasa de desempleo se mantiene en un estable 4.1%, su nivel más bajo en 17 años.
---
Tuesday, January 9, 2018 12:00 AM
Source: El Periodico USA