GLOBAL WOMEN CHRISTIAN CHAMBER OF
COMMERCE EMBASSY
What we believe!
"Where there is a bridge of human being can cross over and reach to enhance our community, nations; collaboratively working towards improving the quality of life to others!"
"There should be no poor among you, for the LORD your God will greatly bless you in the land he is giving you as a special possession." Deuteronomy 15:4
~ Join our mosaic conservative chamber today!
Be counted as one of God's world changers!~
News
Friday, May 22, 2020 6:02 PM
Global Women Christian Chamber of Commerce President in the NEWS!
Global Women Christian Chamber of Commerce President in the NEWS!
Press Release:
May 22, 2020 - The US Women Christian Chamber of Commerce NHQ is based out of Arizona, with over 9000 LinkedIn followers.. Thank you, members, of Global Women Christian Community, for your outstanding work, preparing your businesses to return back to normal status and fighting against Corona Virus rhetoric.!
Kuddos to the National Hispanic Disaster Relief Network and Global Women Ministerial Alliance; President and Ceo of GWCCC, Dr Lydia Gonzalez Dross is the Ambassador International Women of Affairs of FAAVM, Canada and also a recipient of the International Nelson Mandela Peace Award. ###
---
Sunday, May 3, 2020 1:15 PM
Happy Birthday to Israel's fourth Prime Minister Golda Meir, born May 3, 1898
---
Monday, April 27, 2020 11:12 AM
Happy Freedom Day South Africa! Nelson Mandela Honoree Dr. Lydia Gonzalez-DRoss
PRESS RELEASE (PDF link)
Snippet: GWCCCE President message from Nelson Mandela, grandson Africa Ambassador Siyabulela Mandela, Team Leader at Journalists for Human Rights
GWCCCE Creator, Dr. Lydia Gonzalez an honoree of the International Nelson Mandela Peace Award!
Please fee free to share!
---
Saturday, April 4, 2020 12:19 AM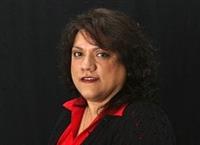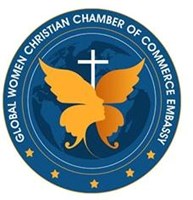 COV19: Global Women Christian Chamber of Commerce Embassy has been activated to serve our nation in time of crisis. The founder and president, Dr. Lydia Gonzalez-DRoss is working closely with national faith based leadership, pastors that have members that own businesses. We have been dispatched to serve with State and Federal agencies, in array of capacities. Working closely with those in high position of authority to ensure correct information is being disseminated via newsletter, social network or other means of communication. Our state directors are active around the world. If you are a member and are not receiving our business newsletter, please fill out our contact form. We send out presidential stimulus package information as we receive them. We are daily conference calls to ensure leaders are informed. This is to help you, your family, your business and your congregation.
---
Saturday, March 21, 2020 12:08 PM
Praying without Ceasing: Global Women Christian Chamber of Commerce
From the Desk of Commissioned Apostle, Rev Dr. Lydia Gonzalez Dross "You are a beacon of light to darkness." We shall overcome!
Let's do this together!
Prayers for spiritual leaders to pray within their prayer conference calls, prayer groups etc., posted by my long - time friend, Prophet Tondi Curtis, Alabama- Prayer Strategies Group Let's do this together.
Father, we thank you that even right now as we join our hearts together to pray you are moving against the darkness that has covered our earth.

We pray first of all that you will reverse the curse that has come on this world that you will send it back to where it came from and turn things around. Put it back into the bag of tricks of the enemy where it came from.

Next, we pray that you will tie that bag at the very top yes at the places where the spiritual wickedness and rulers are sitting. Would you just bind them from moving this coronavirus forward in the name of Jesus? Even as you said in Psalm 149 this honor have all the saints to bind their kings with chains! We bind them with your holy chains.

And then the father would you hold this virus in place by the power of your spirit don't let it move but let it be held in place. Restrict its movements so it cannot move. Stop it!

Thank you that you hear us when we pray and we ask for your blessings on these plans and strategies!
Amen!
Global Women Christian Chamber of Commerce is in partnership with the National Hispanic Disaster Relief Network helping businesses in times of crisis and providing global humanitarian efforts. Our members, friends and partners that contribute to GWCCCE, funds will be disminenate in US only to help our fellow americans in time of need. Please be generous today!